The Fraser Institute compares all elementary schools in the Greater Toronto Area and ranks them based on academics. Schools across Canada are ranked by publicly-available data including province wide test scores. See the top schools classified under the Toronto District School Board below.
Bonus: See how your current elementary school compares to these schools.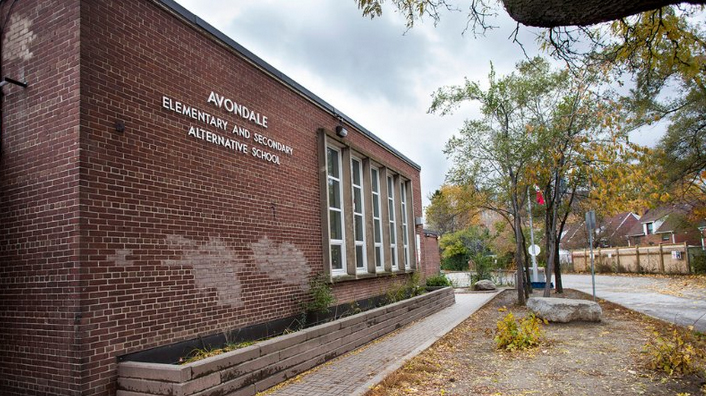 Avondale Alternative Elementary School
Ranking: 10/10
171 Avondale Avenue
Toronto, ON M2N 2V4
About the school: Thanks to Avondale Graduate Nazanin N., Class of 2015, we have adopted a new motto at Avondale, Unire: One puzzle, many pieces. We are very proud of this motto as a reflection of who we are; many students, parents and staff from every corner of the world coming together in two different school programs together as one Avondale Schools, and of the very exciting future of possibilities that lie ahead. Unire is from the Latin meaning to unite, to come together.
Avondale serves children from diverse language and cultural backgrounds. We are proud of our students and welcome their enthusiasm, their divergent experiences, their creativity, and their commitment to learning. As a staff, we feel privileged to serve the Avondale neighbourhood by helping to create a tradition of excellence and joy in learning. Drop in for a visit sometime soon – we're confident that you'll like what you see, hear and feel! See more about Avondale Alternative Elementary School here.
Note: Avondale Elementary School is temporarily relocated to Bayview Middle School while construction is underway for the new Avondale School @ 171 Avondale Avenue. See the construction progress here.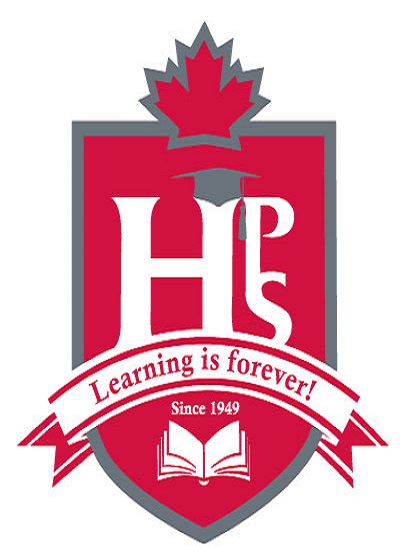 Hollywood Public School
Ranking: 10/10
360 Hollywood Avenue
North York, ON M2N 3L4
About the school: At Hollywood, we strive to enable all of our students to reach high levels of achievement and to acquire the knowledge, skills, and values they need to become responsible members of a democratic society. We value and are committed to providing a learning environment that is safe, nurturing, positive and respectful. Hollywood is a dynamic community school with a tradition of excellence. Active and dedicated parents and guardians participate in the school lives of the students. The parents play a key role in creating and shaping this great community school, Hollywood. We value the uniqueness and the diversity of our students and community. A positive learning environment is supported to foster the development of the whole child. See more about Hollywood Public School here.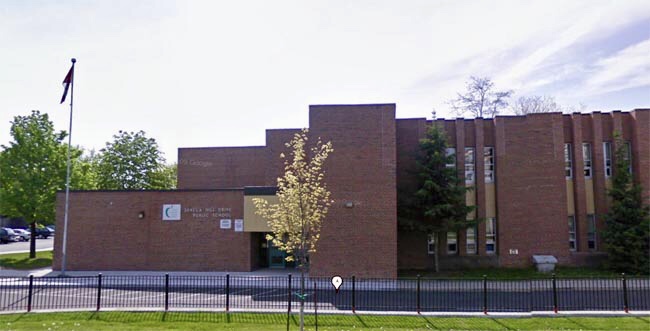 Seneca Hill Public School
Ranking: 10/10
625 Seneca Hill Drive
North York, ON
M2J 2W6
About the school: Seneca Hill Public School is a Kindergarten to Grade 6 school located in the northeast part of the city, south of Finch Avenue, east of Don Mills Road and just south of Seneca College. Seneca Hill P.S. is a dual program school in that we house the regional gifted program which draws from the wider community for students in Grade 4, 5 and 6. We also have a regular Junior Kindergarten program. Seneca Hill Public School was established over forty years ago.
From the outset, the parents of the students at Seneca Hill have been involved in the life of the school. This tradition continues to the present day. We continue to have an active School Council that supports the school in many ways. The school is responsive and sensitive to the challenges presented by a very diverse population with a number of languages represented. We have developed connections to the community to facilitate ongoing communication. As a community-based school we are committed to the principles of excellence, safety, equity, and partnerships. See more about Seneca Hill Public School here.
*School information provided and validated by each respective schools' website.